Grand Ballroom
Adjoining the Conservatory is our Grand Ballroom. The old-world charm and romantic elegance of this room are enhanced by the golden glow of the mica and cast bronze chandeliers original to the hotel. Warm and inviting colors, a built-in dance floor, intimate lighting, numerous wall mirrors, and an illuminated cake table decorated with a tulle ceiling canopy combine to create a stunning backdrop for a memorable banquet or wedding reception. We offer an array of table setup and linen choices. Our banquets staff will assist you in creating the perfect wedding and reception for you and your guests.

Capacity:

200 guests for seated dinner reception without the dance floor.
180 guests for seated, or buffet dinner reception with the dance floor.
English Garden
The courtyard garden with cobblestone floor, complete with sundial, fountain, custom designed wrought-iron gazebo and trellises boasts a collection of old fashioned climbing roses, petunias, specimen trees, ferns and ivy. Ornamental garden planters spill out spectacular annual flowers all spring and summer. Garden tables, chairs and decorative lighting invite you to enjoy this charming outdoor setting, perfect for a late spring, summer and early fall wedding.

Capacity:

180 guests for seated ceremony, 90 guests for seated dinner reception.
Crystal Room
The original crystal chandelier has been resurrected and is now an exquisite six-foot-wide crystal-laden piece that crowns the soaring ceilings of the room. Grand windows offer spectacular natural lighting making this space open and inviting. Ornate wooden wainscoting, designer brass chandeliers and luminaries cast a star-lit ambience throughout the neutral Moroccan palate of the room. This room lands itself to more intimate wedding receptions and rehearsal dinners.

Capacity:

80 guests for seated ceremony
70 guests for seated dinner reception
Conservatory
Our palm-filled Conservatory with natural lighting and stone tile is breathtaking. This space provides the perfect setting for guests to gather before the ceremony or mingle during a post-ceremony cocktail hour or reception.

Capacity:

180 guests for seated ceremony, 50 guests for seated dinner reception.
Palm Room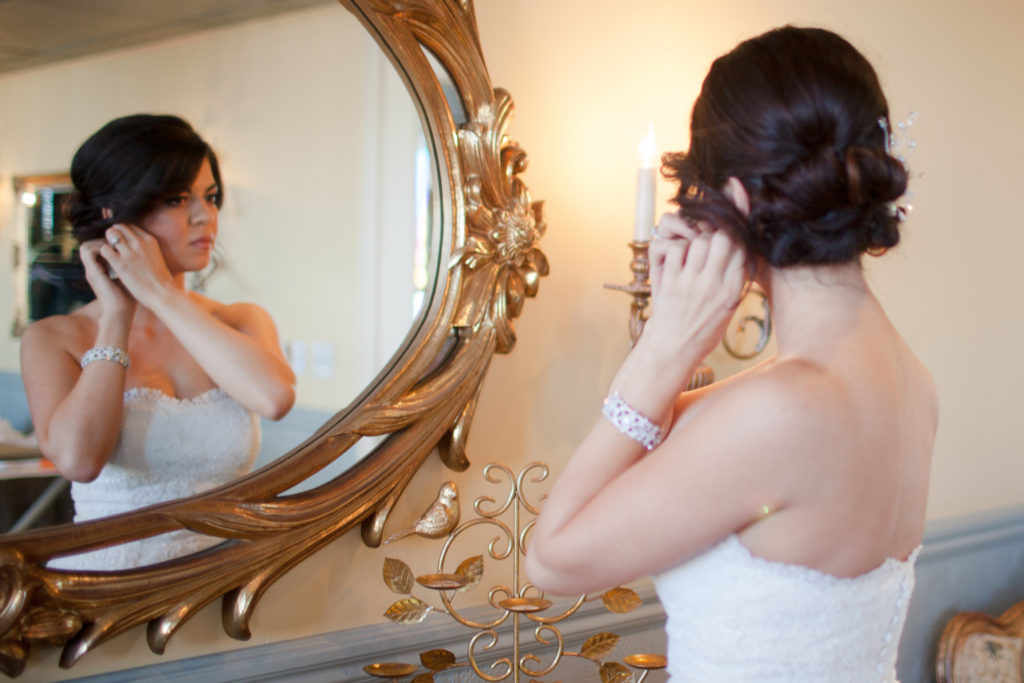 The Palm Room is the intimate bride's dressing room located on the Mezzanine level. This charming space has an elegance that complements the hotel. Gracious palms, a gold-gilt Italian console, and mirror with vintage sconces create an inviting room for all of your bridal needs. Oversized windows provide spectacular views of the surrounding mountains and flood this room with natural light.

---
Contact Us For More Information
For more information or to schedule an appointment please contact our Sales & Catering Manager, Jason Nelson, at 541-488-1700 x1006 or Jason.Nelson@neumanhotelgroup.com

Download Wedding Brochure