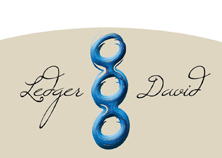 Visit Le Petit Tasting Room, nestled between the World Famous Rogue Creamery and Lillie Belle Farms chocolate shop. Enjoy our signature Chenin Blanc and other estate wines including Chardonnay, Sangiovese, and our double gold award-winning red blend, Orion's Nebula. Indulge in our unique wine tasting experience.
Five minutes off I-5, west on exit 33.
Open October thru March, Thurs. – Mon., noon to 5 p.m. and April thru September, daily noon to 5pm.
Ledger David Cellars Vineyard Estate
925 Anderson Creek Rd.
Talent, OR 97540
(541) 664-2218
info@ledgerdavid.com
www.ledgerdavid.com
Back to Participants