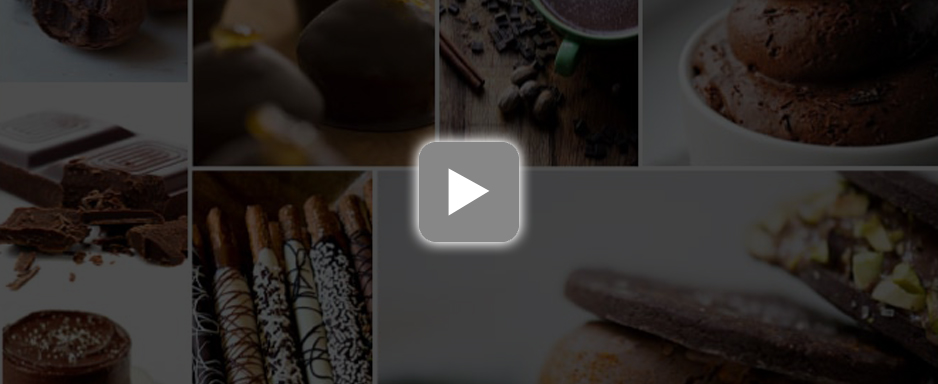 Mark your calendar for the 11th annual Oregon Chocolate Festival – MARCH 6-8, 2015
People come to Ashland for many reasons. Many across the country associate it with the Oregon Shakespeare Festival. Others love Southern Oregon outdoors and combine white water rafting escapade with wine tasting in the Rogue Valley. For others Ashland is just a sweet place to getaway after a busy week, where abundance of world-class spas, boutique shops and award-winning restaurants can seriously hurt one's wallet. In the last couple of years Ashland has also established itself as the capital of all things chocolate! Over the course of one weekend in March Ashland welcomes over 40 chocolate companies at the annual Oregon Chocolate Festival.
The festival is completely dedicated to Oregon chocolatiers and their amazing creations. Vendors present a variety of fine chocolates and chocolate-inspired products that tease taste buds of over 1500 visitors. The 11th annual Oregon Chocolate Festival will take place, as in previous years, at the Ashland Springs Hotel between March 6 and 8, 2015.
Follow The Chocolate Festival:
You might have heard about Dagoba or Lillie Belle Farms. These are well established and nationally recognized chocolatiers, who originated right here in the Rogue Valley. Expect to meet them together with some less known companies including Bransons Chocolates, Sipping Dreams, Stirs the Soul Organic Raw Chocolates and many others. Don't they all have great names! That's just the beginning. Wait to taste their products. Try unique combinations, unexpected flavor profiles, and decadent infusions with truffles, bars, crunchy toffees, marshmallows, drinking chocolate, chocolate flavored cheeses, chewy cookies, cupcakes, sauces and syrups, chocolate covered nuts, ice cream and other gooey, delicious goodness.
Besides sampling and purchasing chocolate, the festival offers visitors a wonderful line up of events. Some of the events have a limited space and require reservations in advance, so look them over and reserve your space in advance.
A great prelude to the weekend long chocolate activities is the Chocolate Makers Dinner scheduled on Friday night, March 6, 2015 at the Ashland Springs Hotel. The executive chef from Larks Restaurant, Damon Jones has created a delightful four-course dinner featuring chocolate in each dish. Reservations are required and it sells out fast. Cost TBA.
Each month Ashland Gallery Association organizes the First Friday Art Walk. Check out Ashland galleries on Friday, March 6 from 5 to 8pm, and enjoy diverse forms of art, local wines and of course chocolates. Make sure you stop by the hotel. Award-winning chocolatier – Jeff Shepherd – of Lillie Belle Farms that is celebrating 10 years of successful business – is creating a life-size chocolate sculpture of an electic guitar in celebration of the 60th anniversary of the Fender Stratocastor!
Also on Friday come to Ashland Springs Hotel for two Chef Demos. Local chefs will be presenting at 5:30 and 6:00pm on Friday and many other on Saturday and Sunday. This educational element of the festival is free to the public.
Another great attraction for the adults that takes place each year at the Lithia Springs Resort is the  Chocolate Facial & Martini – Spa Party - two hours of delicious cocktails and pampering! The Waterstone Spa estheticians will lead you through giving yourself a delicious and nutritious chocolate facial. Don't want to do it yourself? Then call Waterstone Spa to schedule blissful chocolate massage, facial, or a sugar scrub!
In addition to the tastings and treats offered throughout the weekend, festival goers can attend number of educational presentations and chef demos that will take place in the hotel lobby. Meet chefs, pastry chefs and chocolatiers who will demonstrate their favorite recipes, cooking tips, and baking secrets!
During the festival, the guest judges pick their favorites and award them the title of the Best Chocolate Product in the following categories:
Best Traditional Use of Chocolate
Best Truffle
Best Drinking Chocolate
Best Use of Chocolate in Baked Goods
Best Chocolate Candy
Best Raw Chocolate Product
Best in Show
You get a chance to vote for your favorite product, too. Make sure to participate in the People's Choice Award!
So, are you convinced yet? Have you marked your calendar and told all your family and friends that you will be unavailable the weekend of March 7-9, 2014? Take them with you and celebrate all things chocolate! See you in Ashland!
Festival tickets are available for purchase at the Ashland Springs Hotel, so stop by or call 541.488.1700 ext. 0 We will mail them to you or keep at will call. Tickets are $20/day.
Become the Oregon Chocolate Festival Facebook fan and get latest updates ahead of anyone else!