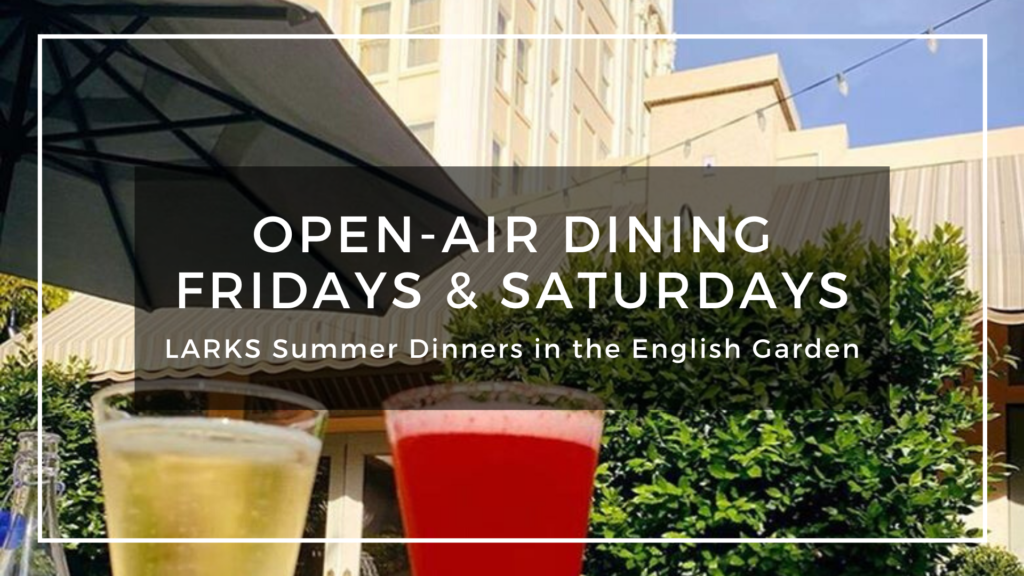 See you on July 31 and beyond!
LARKS Summer Dinners in the English Garden 
Fridays & Saturdays from 6:00pm – 8:00pm
*limited seating, by call-in reservation only 541.488.5558
Join us in the English Garden of Ashland Springs Hotel for a magical summer evening of farm-to-table cuisine, award-winning wine, local beer, and craft cocktails. Take in the relaxed ambiance under the Oregon moon and experience a night to remember with family and friends. 
Enjoy exclusive Larks dinners in the open-air setting, offering plenty of social distancing.  
Call to reserve: 541.488.5558 
Learn about our "Wellbeing Practices."
*English Garden Dinners subject to availability based on outside events on select dates.
Looking to dine outside sooner?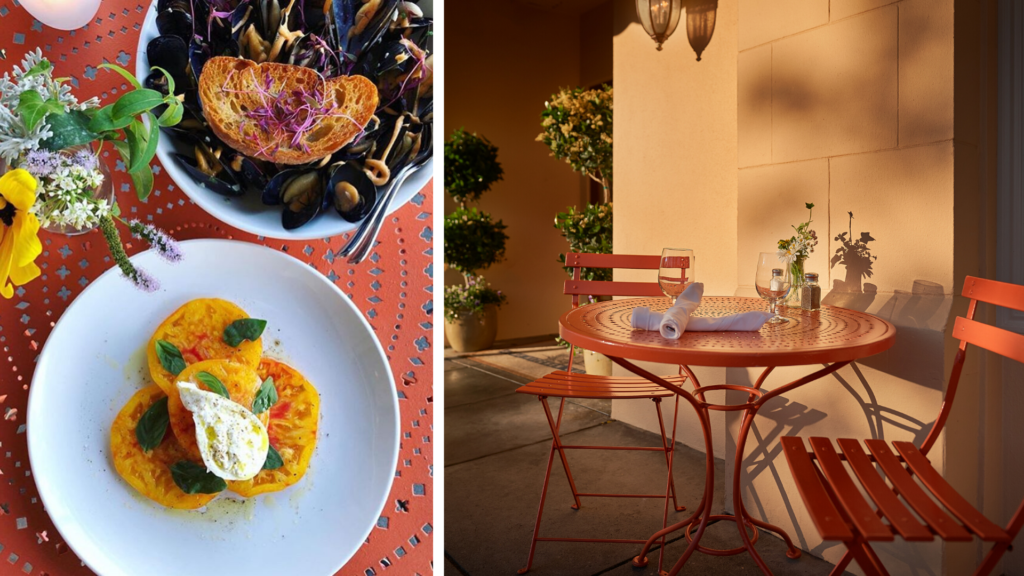 We also offer LARKS outdoor seating in front of Ashland Springs Hotel, Tuesday – Saturday from 5pm – 8:30pm. LARKS is also open for inside dining, curbside pickup, hotel room service, and Ashland home delivery. RESERVE ONLINE, or call 541.488.5558