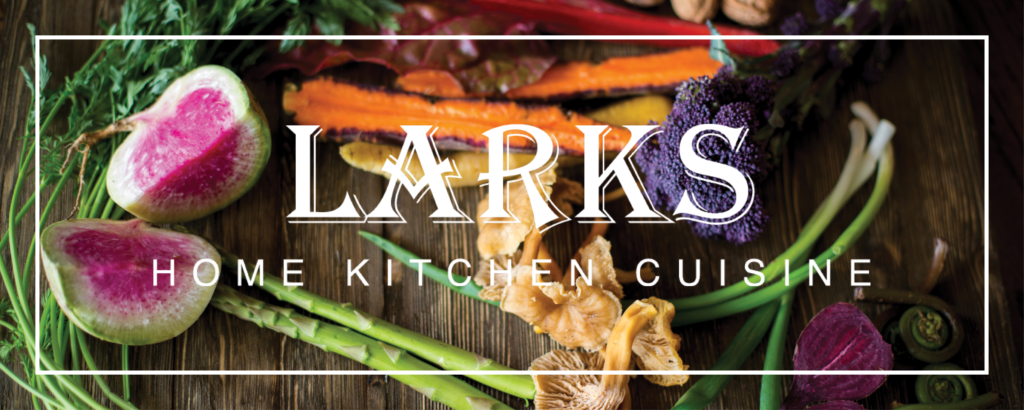 We are pleased to welcome you to Larks Home Kitchen Cuisine. The health and safety of our guests and team will always come first. Then of course, delicious, locally sourced food. Please review some new practices and experiences you can anticipate when you come to dine at LARKS.
Following the guidelines of the Oregon Health Authority, our restaurant is sanitized and maintained with daily cleaning to ensure our guests are safe and comfortable:
Tables in the dining room are at least 6 feet apart.
Hand sanitizer stations are available throughout the property.
Parties are limited to 10 guests or fewer.
Face masks are required for all team members at all time.
Employees are required to wash hands frequently throughout and after service.
Employees are required to wear gloves when cleaning and sanitizing tables between uses.
Menus are laminated and disinfected between each use.
All customer-contact surfaces are disinfected between each seating, including tables, seats, menus, condiments and salt & pepper shakers.
Frequently disinfected touch points such as door handles, guest check books, and restrooms.
Individual packets of hand sanitizer wipes provided to guests as they are seated in Larks.
Each table is pre-set for reservations just a few minutes prior to arrival.
Silverware is rolled in cloth napkins.
All self-service condiments and utensils removed and available from servers.
No bar seating allowed.
Guests will find floor markers and signage throughout the hotel and restaurant for directions on physical distancing.
Reservations are highly recommended. Larks team will stagger arrival times to avoid guests waiting.
Spacious hotel lobby will be used for waiting instead of Larks hostess area.
Ashland Springs Hotel Wellbeing Practices