Main Street Spirits Dinner

Crystal Room of Ashland Springs Hotel
Evening begins at 7:30pm
November 9th, 2018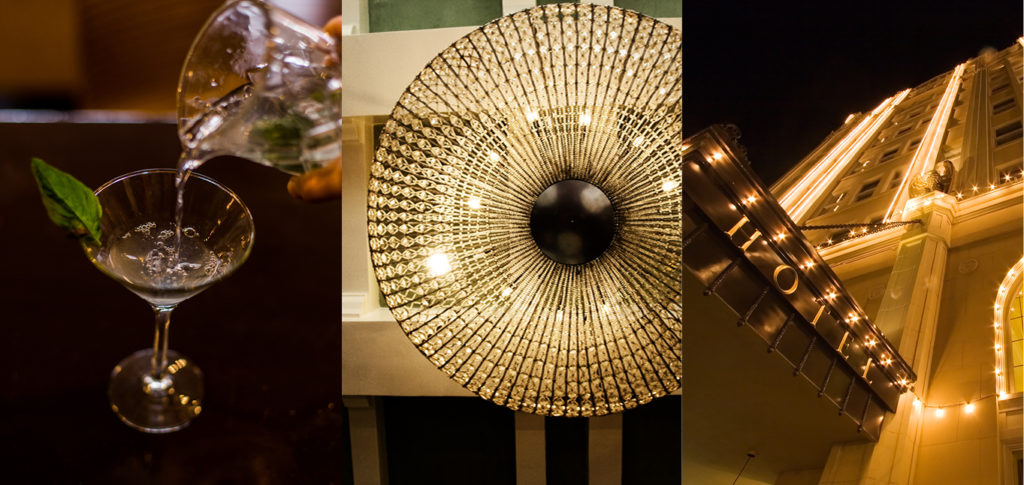 In celebration of the 12th annual Ashland Culinary Festival, we have put together a special dinner event that will leave you speechless. This November, join us for an intimate evening featuring exquisite cocktails, each paired with five mouthwatering courses. Get ready to kick off the culinary festival with a celebration you will remember for years to come.
An evening of cool glamour awaits!

A portion of each ticket sold will benefit the Ashland Culinary Festival Junior Chef Scholarship Fund.
Larks Executive Chef – Francesco Console
Learn about each classic cocktail
Menu
First Course
Chef Inspired Canapé
Paired: La Figue
Malfy Gin – Champagne – Fresh Figs

Second Course
Duck Confit Tartine, Cranberry Winter Herb Chutney, Hazelnut Aioli, Watercress
Paired: Preserved Orange Old Fashioned
Buffalo Trace Bourbon – Housemade Preserved Orange – Charred Rosemary
Third Course
Organic Arugula, Pernod Lemon Vinaigrette, Marinated Sheep Milk Feta, Dried Mission Figs, Candied Lemon Rind, Toasted California Walnuts
Paired: Gold Sazerac
Flora De Cana Gold Rum – Absinthe – Molasses Syrup
Fourth Course
Slow Braised Novy Ranch Beef Short Ribs, Kabocha Squash Puree, Fresh Apple Fennel Slaw, Natural Molasses Pan Jus
Paired: Peppered Scotch
Highland Park Magnsu Scotch – Black Pepper – Honey Syrup – Grilled Apple
Fifth Course
Dark Guittard Chocolate Pomegranate Pot De Crème
Paired: Di Mi!
Five Farms Irish Cream – Nobel Espresso – Almond Dusted Caramel
SOLD OUT