Wedding Florist

Penny & Lulu – Studio Florist. The combined background of floral, hospitality, keen sense of design and common passions have been the core that make up Penwell & Lowenberg Design, a 20 year old design firm. Their aim is to bring a story to every project. The thrill for the P&L Team and Client is that final . . . AHHHHH . . . moment! 541- 779-1112 or visit www.pennyandlulu.com for more info.
---
Wedding Hair Stylist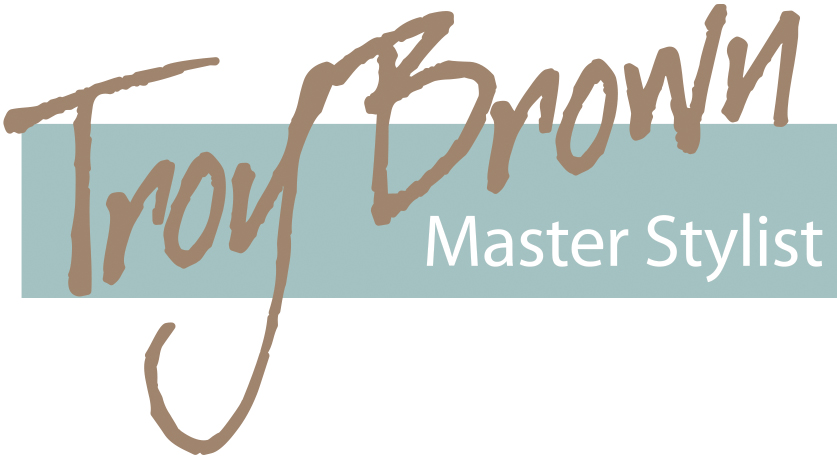 Troy Brown is a beauty expert with over 20 years of experience in CA and OR. Since 2005 he has worked as a National Educator for Paul Mitchell and continues to increase his exposure to trends, techniques and products.
His own love of style and trends inspires his bridal designs and ultimately he strives to create a unique experience for each bride. He recommends scheduling hair and makeup trials with engagement photo shoots or rehearsal dinners to apply the benefits of professional hair and makeup to the bride's photographed events. Pre booking for bridal styling is strongly recommended four months in advance of your wedding date.
A complementary one hour appointment is available to brides referred by the Ashland Springs Hotel. A minimum of six party members is recommended for onsite services and a non-refundable deposit is required to reserve wedding day services.
Troy can be reached at 541-488-4431 or troyforhair03@yahoo.com. Visit www.troybrownhairstyling.com for more info!
---
Wedding DJ and Music

DJ Gemineye
has performed at hundreds of weddings and events in the Rogue Valley, Eugene and Portland. With more than 20 years of DJ'ing experience,  He has thousands of songs in his library from a wide range of music genres and will customize the music to fit your special event. Gemineye is heard in the Rogue Valley weekday mornings on 107.5 KISS-FM. Named 2013 and 2014's "Most Popular Radio Personality" in Southern Oregon Magazine and "Favorite DJ" in Medford Sneak Preview 6 years in a row! He's also the official DJ for the Oregon Ducks Men's Basketball games in Eugene. Cell phone:
541-531-0730
  email:
djgemineye@me.com

Established in 1989, Sights & Sounds Unlimited began as a mobile DJ company offering big city services previously unattainable in the region. 18 years later we have become Southern Oregon's largest mobile entertainment and event Production Company. Customer service, attention to detail, and a staff that understands your needs are only a few of the things that make us the right choice for your event. Give us a call. Advice is always free. Phone: (541) 476-8558 / www.ssounds.com

The Rogue Suspects have been Southern Oregon's premier musical act for 18 years Whether appearing with or behind Rock & Rolls Who's Who, or gracing the most prominent stage in the area, the Suspects have earned the honor of being named the The Rogue Valley's favorite band over and over again. The Suspects are a full-time professional group of musicians who believe that every great event, whether big or small, must have a truly spectacular band. The music must INSPIRE everyone to have an unforgettable night! RogueSuspects.com 541-245-0934.

Established over 20 years ago in Ashland Oregon, Blue Lightning has evolved into a high energy dance band with tight grooves and lush vocal harmonies. A Blue Lightning show is an immersion in good times, dancing and fun. Blue Lightning plays a variety of songs with one common thread. Their music gets you out of your seat, on your feet, to a great time. Call Rhonda at 541.840.4736 or visit www.bluelightningrocks.com for booking and more info!
---
Wedding Officiants
Kenne Horton
grew up in the Rogue Valley. He has been the Music Minister at Rogue Valley Christian Church in Medford since 1996 and has performed dozens of weddings, including some at the historic Ashland Springs Hotel. Whether you choose to write your own vows or recite the meaningful ones Kenne has prepared, your wedding at Ashland Springs Hotel will be a personally tailored, beautiful ceremony that everyone will talk about for years to come. Phone:
(541) 941-1296
---
Wedding Photographers

At
Mikota Photography
we don't simply pay attention to details we create the detail that differentiates a piece of art from an ordinary image. Our style is a combination of fine art wedding photojournalism and traditional photography balanced with artistic elegance. Bryan Mikota: 
(541) 941-3309 
www.mikotaphotography.com

At Coral Lee Carlson Photography, it is our desire to capture all the love and laughter of this most special day of celebration. We want you to see "relationship" and "connection" in your pictures. Our trademark style and philosophy sets us apart, we have both a passion for weddings and for the art of photography, a combination that is essential for truly capturing the essence of your wedding day. With any of our coverage levels you can expect outstanding levels of client service and meticulous attention to detail. Our images possess a moment, a moment you will return to again and again. It means the world to us that you are considering our services, thank you! 541-774-5545 or  www.photographybycoral.com

Amanda K
is a destination digital and film wedding and portrait artist. She resides in southern Oregon with her husband and three teenage children. Her work is unmistakable for its timeless, romantic and ethereal feel and she has a unique ability to focus on the human element in her photographs. Amanda K Photography has been featured in many leading photography publications, sites and blogs including 100 Layer Cake, Green Wedding Shoes, Love and Lavender, Style Me Pretty, Junebug Weddings, Elizabeth Anne Designs, Beautiful Little Brides, Le Magnifique, Rock the Shot, Lemonade and Lenses and more!
www.amandakphotoart.com

Lahna Marie is a fine art and photojournalistic wedding photographer located in Southern Oregon, but offers destination wedding coverage from San Diego to Seattle, Texas and Arizona. Lahna's photojournalistic style and affinity for a fine art flare is sure to put a simple yet modern & elegant twist on your wedding day story. You can find her at www.photographybylahnamarie.com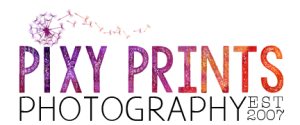 Rachel started her photography business, Pixy Prints Photography in 2007 and has now photographed over 100 weddings. It is her passion and dream to do wedding photography and her goal is to be able to tell a story with her photographs. Rachel's work has been featured in Oregon Bride Magazine, The Budget Savy Bride, Brideside Real Weddings, Verily Bride and Lemonade & Lenses. Rachel would love the opportunity to tell your love story through her photographs! You can find examples of her work on her website: www.pixyprints.com or contact her directly at 541-621-2434 to check if your wedding date is available.
---
Wedding Videographer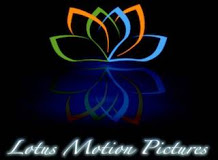 Lotus Motion Pictures
is located in Medford Oregon. We use video to tell the stories of people. Whatever your story is, we want to tell it. That's why we're here. We love the whole process — from the moment of an idea's conception to the very final color correction before screening. You provide the inspiration, and we'll provide the creative direction and a full production staff to make your project happen.
www.lotusmotionpictures.com
or 541.941.1623.
---
Wedding Cakes

The mission at Market of Choice is to offer the finest quality in Cakes Desserts and Pastries, offer a good value to our customers for our premium products and provide the best selection of Artisan Products from the highest quality local producers. We want to ensure we serve our customer's needs making each occasion a special one. We consider the most environmentally friendly packaging, practices, and procedures we can offer. 541.488.2773
---
Wedding Planners and Services

An Inspired Affair – "Helping You Create Your Perfect Love Story". Planning a wedding can be both fun and overwhelming! An Inspired Affair strives to provide superior wedding planning, styling and romantic event concierge services which surpass our client's expectations! We provide a full range of planning, coordination and styling packages which can be customized to fit your needs. All services include an initial complimentary one hour consultation to determine your goals and vision for your special day.
Whether you choose to have us involved in the whole planning process or just use a couple of our services as a resource, at the end of the process you will have a beautiful and romantic event tailored just for you! To learn more about our services and packages, we invite you to contact Heather at 541-621-2410 or visit our website at www.aninspiredaffair.com.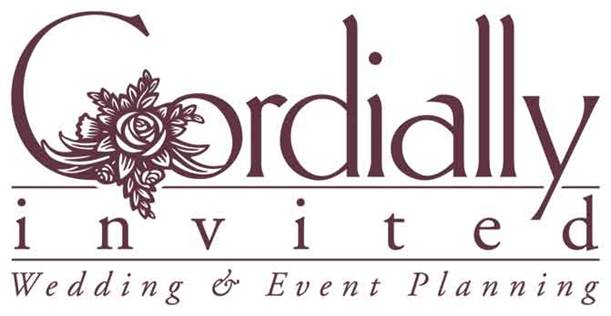 Cordially Invited Wedding and Event Planning is a full-service event company based in southern Oregon. From the first idea to the last detail, Cordially Invited will assist you with as much or as little of the planning process as you desire. Professional Bridal Consultant, Kimberly Hicks, and her team, strive to make each wedding a truly joyous celebration reflecting the unique wishes and style of the bride and groom. We will make sure your wedding celebration leaves you and your guests with a lifetime of cherished memories.
Contact Kimberly H Hicks at 521-621-5466 or Events541@gmail.com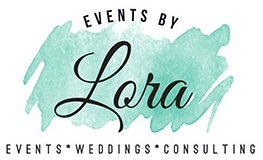 Events By Lora is a full service wedding and event planning company. With over 10 years of event planning experience, Lora brings many different diverse elements to her planning style. Before moving to Ashland, Lora was a premier event professional in San Francisco. No event is too small or too big. From pop up rooftop dinners under the city sky to 1000 guest-7 day long Indian weddings, we do it all. Not only will Events By Lora bring to you the highest level of professionalism, coordination, and design assisting, we also just love to plan weddings! We love to have fun with what we do and always have lasting relationships with our clients. We offer a variety of packages that will surely fit within your needs. Let's Chat!"
Contact Lora Horvath at 541-613-1146, eventsbylora@gmail.com or visit her website www.eventsbylora.com
---
Contact Us For More Information
For more information or to schedule an appointment please contact our Senior Sales & Catering Manager, Gina DuQuenne, at 541-488-1700 x1006 or Gina@AshlandSpringsHotel.com
Request a Brochure