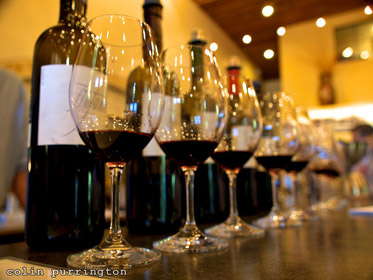 Come explore Southern Oregon's Wine Region
Wine Hopper Tours offer a full-spectrum experience, providing an in-depth education of the history of the region and a hands-on tasting experience that guarantees more than a self-guided tour allows. Join Wine Hopper Tours on an enlightening journey through the oldest wine region in the state.
During 2014 Wine Hoppe Tours is offering two tour options: the Applegate and the Upper Rogue wine regions.
First tour option focuses on the beautiful Applegate Valley and features four wineries on the daily tour. Typical wineries we visit are Troon, Serra Vineyards, Red Lily, Dancin, Schmidt, and Valley View.
For 2014 Wine Hopper Tours has added the Upper Rogue tour which showcases fantastic wines at Del Rio, Folin Cellars, Cliff Creek, Kriselle and Agate Ridge.
All tasting fees are included, as well as vineyard picnic lunch. The exploration of this magnificent wine region is on board of a Mercedes Benz tour van. All Wine Hopper Tours guests who choose to purchase any wines during the tour will get exclusive "wine club pricing".
Tours available Wednesdays through Sundays. (During summer months tours run 5 days a week with Mondays and Tuesdays reserved for groups).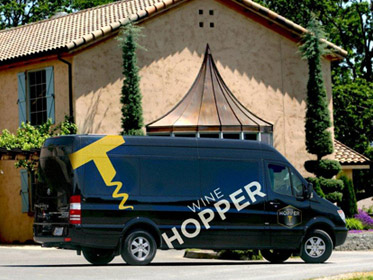 Pickup time: 10am in front of Ashland, Springs Hotel
Drop off time: 5pm in front of Ashland Springs Hotel
Package includes:
Overnight stay for one or two in one of our beautifully appointed rooms
Expanded continental breakfast
Full day on a Wine Hopper Tour including, transportation, lunch, and tastings
Hotel parking
View all Packages
Reserve Now