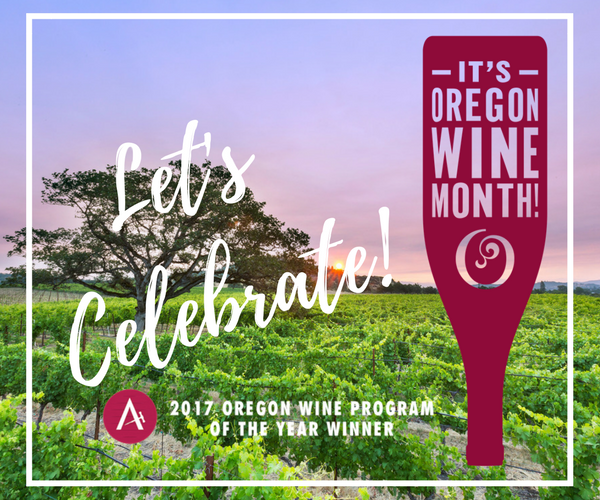 When you live in a breathtaking region with a spectacular wine country, celebrating Oregon Wine Month isn't hard to do! We've curated the best wines and want to share the bounty with you.

For three years in a row, Larks has made the Oregon Wine A-List, taking the title of Wine Program of the Year in 2017. As Oregon Wine Press writes, "The A-List Wine Program of the Year is the state's standard bearer of excellence recognizing depth and breadth in Oregon [wine] selections. The award honors Larks' eloquence in describing the Oregon story."

We invite you to drink world-class Oregon wine at Larks and celebrate Oregon Wine Month with us!
Throughout May enjoy these specials:

Get 10% OFF featured bottles of Oregon Wine.*
Indulge in weekly featured Southern Oregon wine flights.
Enjoy Oregon wine by the glass paired with our dinner specials.

*Discount valid during the month of May 2018 only on select bottles. Not combinable with any other discounts, promotions, or packages. Not valid during holidays.