Waterstone Spa and Salon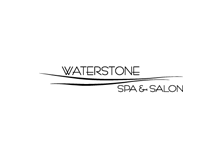 Check out art presented by our featured artist and finally, meet Waterstone Spa & Salon team. Sample and buy their products, or chat with the expert technicians about their services or take a moment to tour their facility.
Featured products include: chocolate scrubs, sugar scrubs, body butter and oils made with Brazilian oils including cocoa, Ipanema lip balm with cocoa butter and fun ZOYA nail polish in delish chocolate tones. Inquire about their delightful chocolate spa treatments!
236 E. Main St.
Ashland, Oregon
www.WaterstoneSpa.com
Back to First Friday Art Walk